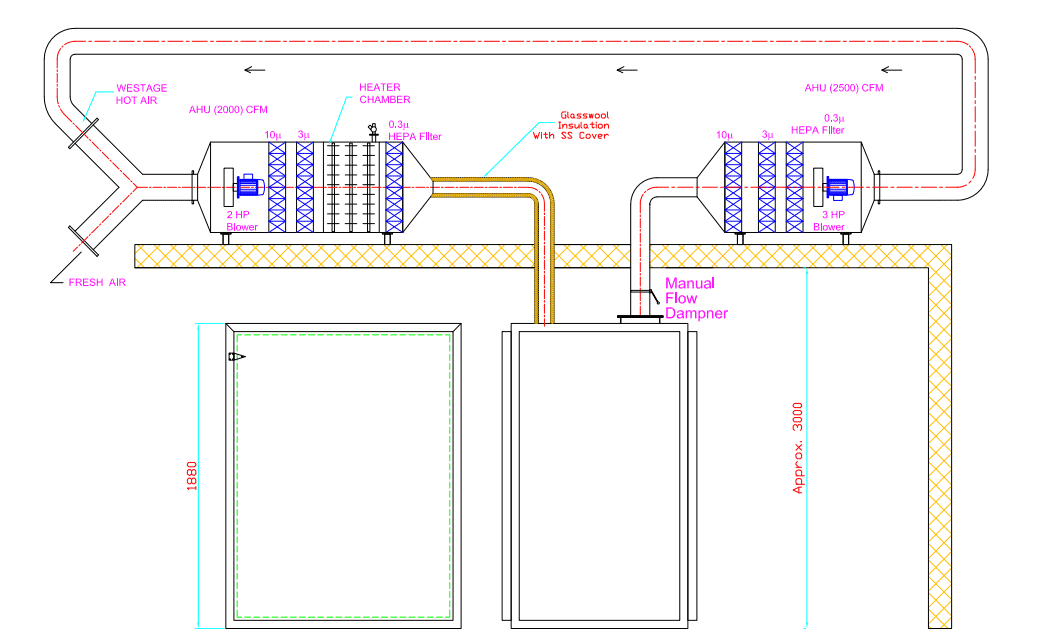 Tray Dryer
Italco Pharma is engaged in the manufacture of Tray Dryer.
A tray dryer is a standard drying equipment having surrounded insulated chambers and trays that are placed on the top of each other in a trolley.
Tray Drying process :
Tray drying is a set of process in which used to dry liquid or wet cake materials. The filled materials are set, are placed into the trays, and loaded into overhead ovens for drying.
The use of Tray dryer is majorly seen in pharmaceutical manufacturing for drying of material. The Tray Dryer has the constant circulation of hot air. Moisture is pulled out from the hard substances that are placed in the tray by a forced convectional heating in the tray dryer.
Applications :
Tray Dryers are highly used in the Food industry for drying of spices, chilies, potato chips, papads, onions, garlic, cashew nuts, grapes, confectionery, macaroni, fish etc. It is also for used for drying in other industrial sectors like chemicals, pharmaceuticals, plastic granules, powders, etc. We at Italco Pharma manufacture various types of Dryers, out of which one is the Tray Dryer, which can be Steam heated as well as electrically heated. We manufacture Tray Dyers in various sizes and also customize as per the requirement. Tray Dryer is the most standard Dryer used on a broad scale as it has the feature to remove the moisture from the hard substances and also the product has to be dried at low temperature for long hours.