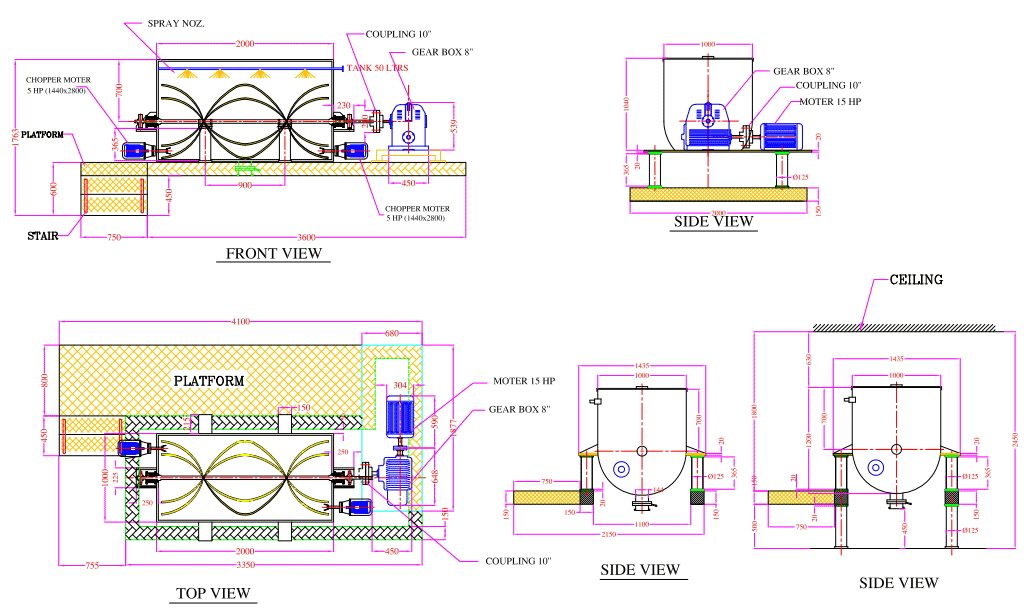 Ribbon Blender
Italco Pharma is engaged in the manufacture of Ribbon Blender.
The RIBBON BLENDER is a machine broadly used for the manufacture of talcum powder, dry powder, spices, granules, low viscosity paste and liquid in food, pharmaceuticals, chemicals, and cosmetics industries.

Ribbon blenders are one of the most multipurpose, economical, and frequently used mixers for dry solids. Ribbon blenders are perfect for highly mixing solids and light pastes.

Structure of Ribbon Blender :
A ribbon blender is comprised of a U-shaped horizontal feeder consisting of a helical double-ribbon agitator that revolves inside. The shaft of the agitator is placed in the centre of the feeder on which the helical ribbons (also known as spirals) are welded. The Ribbon Blender is also called as "double" helical ribbon agitator as it consists of a set of internal and external helical ribbons. The provision of resisting blades is made for breaking the lumps or mixture and also for high cuts. The ribbon blenders are controlled by a drive system comprising of a motor, couplings and gearbox. These The ribbon blenders are normally controlled by a 10 HP to 15 HP motor to blend 1000 kg of product mass. The specific power ranges from 3 to 12 kW/m2 ; depending on the products that has to be mixed. The container is conceived with a Sealing arrangement in the area where the shaft exits, to make sure that the material does not move out from the container. The feed hoppers charges the material into the mixer and is also covered with a bottom discharge spout.

Pharmaceutical applications :
A ribbon blender is used for mixing large quantity of wet solid mass, dry solids, bulk drugs, cosmetic powders and chemicals in all process industries like Food industry, Pharmaceutical Chemical industry, Agricultural chemicals and Polymers industry.